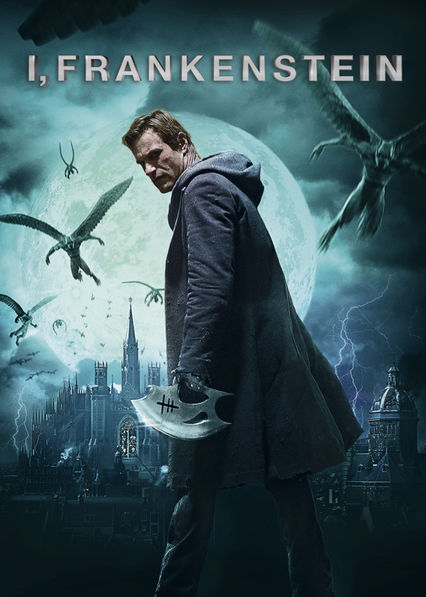 I, Frankenstein
200 years after his shocking creation, Dr. Frankenstein's creature, Adam, still walks the earth. But when he finds himself in the middle of a war over the fate of humanity, Adam discovers he holds the key that could destroy humankind.
Watch it on Netflix Canada
I, Frankenstein (2014)
Rating: 5.1/10 (73,571 votes)
Director: Stuart Beattie
Writer: Stuart Beattie (screenplay) Kevin Grevioux (screen story) Stuart Beattie (screen story) Kevin Grevioux (Darkstorm Studios graphic novel) Mary Shelley (characters)
Stars: Aaron Eckhart Yvonne Strahovski Miranda Otto Bill Nighy
Runtime: 92 min
Rated: PG-13
Genre: Action Fantasy Horror Sci-Fi Thriller
Released: 24 Jan 2014
Plot: Frankenstein's creature finds himself caught in an all-out, centuries old war between two immortal clans.