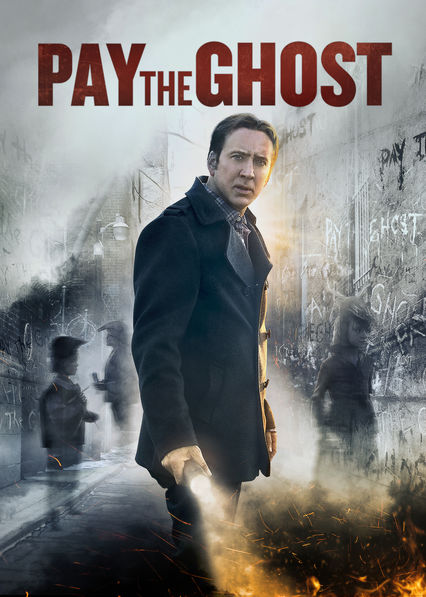 Pay the Ghost
One year after his young son disappeared during a Halloween carnival, Mike Cole is haunted by eerie images and terrifying messages he can't explain. Together with his estranged wife, he will stop at nothing to unravel the mystery and find their son—and, in doing so, he unearths a legend that refuses to remain buried in the past.
Watch it on Netflix Canada
Pay the Ghost (2015)
Rating: 5.2/10 (13,861 votes)
Director: Uli Edel
Writer: Tim Lebbon (novel) Dan Kay (screenplay)
Stars: Nicolas Cage Sarah Wayne Callies Veronica Ferres Lyriq Bent
Runtime: 94 min
Rated: Not Rated
Genre: Drama Horror Mystery Thriller
Released: 25 Sep 2015
Plot: A professor frantically searches for his son who was abducted during a Halloween carnival.