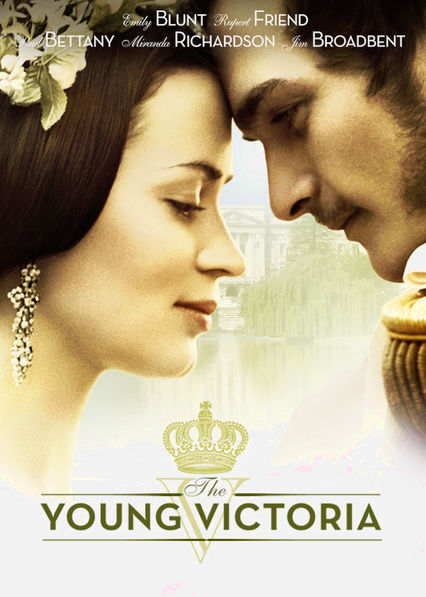 The Young Victoria
As the only legitimate heir of England's King William, teenage Victoria gets caught up in the political machinations of her own family. Victoria's mother wants her to sign a regency order, while her Belgian uncle schemes to arrange a marriage between the future monarch and Prince Albert, the man who will become the love of her life.
Watch it on Netflix Canada
The Young Victoria (2009)
Rating: 7.3/10 (53,378 votes)
Director: Jean-Marc Vallée
Writer: Julian Fellowes
Stars: Emily Blunt Rupert Friend Paul Bettany Miranda Richardson
Runtime: 105 min
Rated: PG
Genre: Biography Drama History Romance
Released: 08 Jan 2010
Plot: A dramatization of the turbulent first years of Queen Victoria's rule, and her enduring romance with Prince Albert.